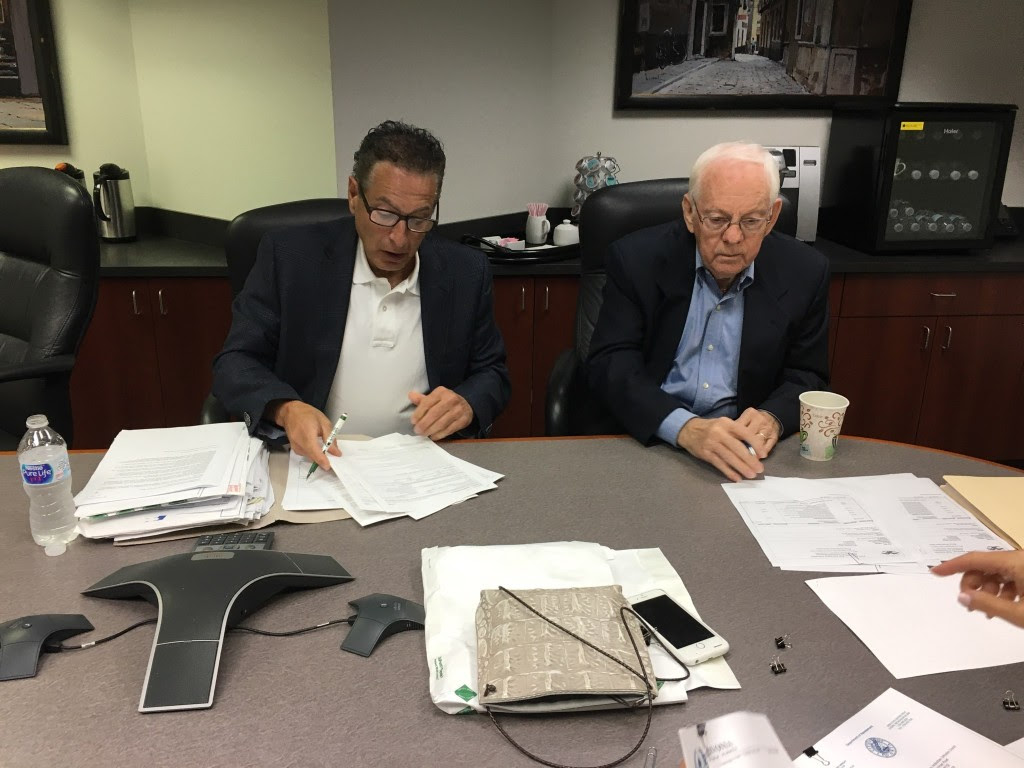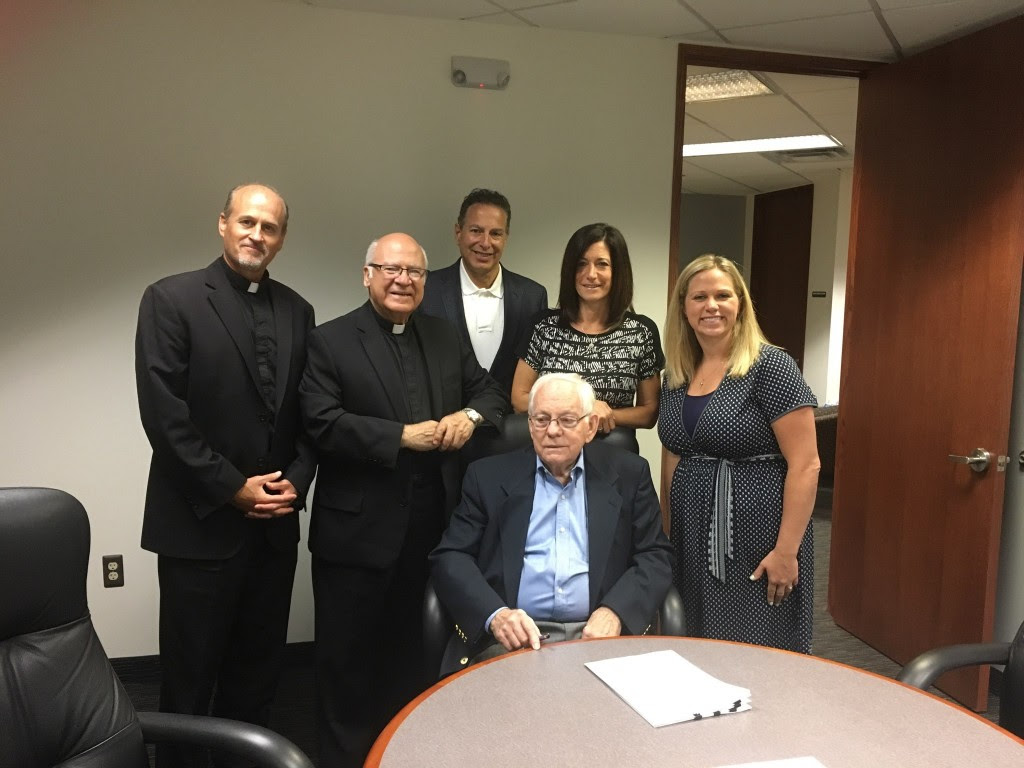 I wish to share with you the love of God as He works through us, as a community. When we dream and act on our dreams, miracles happen.
On the eve of Ss. Peter and Paul, patron saints of our Holy Church, our Parish Council completed the purchase of an additional 7.2 acres from the Livonia Board of Education. The deal was signed by our treasurer Don Hayes, since all officers were out of town and in the presence of our former legal advisor, Robert Ajlouny, who stayed on to finish this project and Fr. Jim King. We met at First American Title Company. Representing the Board of Education was Dana Abraham.
The land was paid in cash.
This process took close to 2 years, but now the future of the Mariam Center becomes more of a reality and within reach.  Your church community now sits on 23.7 acres. The Mariam Center will consist of Senior Housing (100 apartments), a Family and Youth Center, with a gymnasium, rooms for Adult Education classes, Family and Youth counseling and a new Montessori Academy. We shall ask for volunteers to work on all levels of this huge project.
I wish to thank the many families who have donated or lent the church money so that we were able to pay cash.
Thank you to our founding families, our Parish Council and all church organizations. A special thanks to Mr. Chady Wehbe, our Surveyor, Nick Maloof, Environmental Testing, Attorney Robert Ajlouny, our appraiser Paul Ghraib and our Parish Council Chairman, Salim Sessine.
Prayerfully Yours,
Fr. George Shalhoub